Michael Punshon has worked as a volunteer organising and running Discover Dogs at Crufts for the West Highland White Terrier Club of England for around 15 years
You have owned West Highland White Terriers for over 48 years. What has this wonderful breed taught you?
Westies rule my life in the best way. They give such pleasure, all my Westies and other Westies I've met are all different and have their own little traits. I have found that the male Westies are more independent and will come to you when they want a cuddle of a stroke. The girls are more loving and like to be by your side watching everything you do. We can learn a lot from them as they adapt to so many situations.
You have worked at Crufts as a volunteer for over 15 years. Tell us about some of your favourite moments.
There are so many special moments. We've won best Terrier Stand twice now. Overall, it's the people that make it special and seeing the love and joy on their faces. There was one special moment. A little boy in a wheelchair with his mum came to see us. We had a little Westie called Meg at the time and so we put Meg on the boy's lap – there wasn't a dry eye in the house as the boy cuddled Meg. He had a look of pure joy on his face and so did his mum. We gave him lots of Westie freebies too. That was a very special day.
This year, you won Best Terrier Stand at Crufts and second-best stand overall. How proud are you of this accomplishment? What do visitors to your stand think of it?
This was a complete team effort and it's a privilege and an honour to represent the breed for the West Highland White Terrier Club of England. We had the most fantastic team of experts, (because you must be able to answer questions about health, training, diet, temperament, grooming and potential ailments.) The amount of work that is put into Crufts is amazing as everything has to be perfect. People from all over the world visit Crufts and ask us about the breed and you can't let them down. We try to make it special for all our visitors. We're already planning next year for Crufts!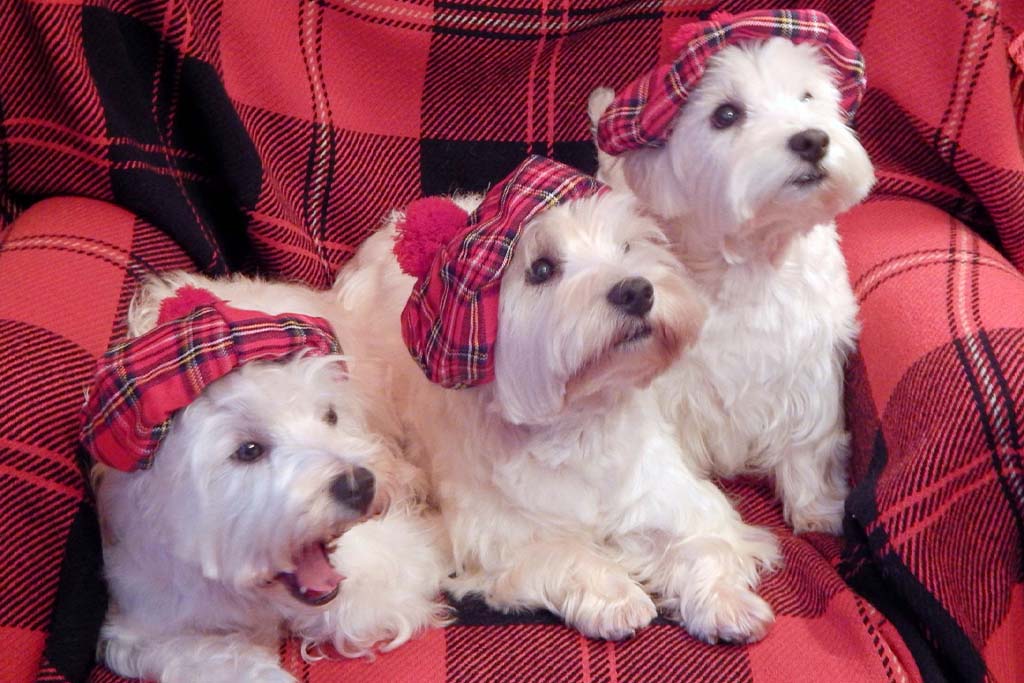 Tell us about your rescue work.
We started working for the National Westie Rescue many many years ago. We were doing home checks on new potential owners and transporting Westies up and down the country. My wife Sue was a natural at this and became so good at rehoming many hundreds of Westies each year. We had five westies ourselves back then. We were so busy with our own Westies at one point that we made the painful decision to resign, and we started our own rehoming locally. We are not a charity, but we still do a lot of work, and we give free advice to Westie owners about the breed. We're called JUSTWESTIES. It's very rewarding and gives me a lot of pleasure to help people.
You've worked for Professor Noel Fitzpatrick over the years. Can you tell us about this?
Yes, we worked with Professor Noel at the National Pet Show for two days. This was a fantastic day out for the family with every type of animal there including Westies. Sadly, since the Covid outbreak, Noel has stopped doing this show and is concentrating on doing his Dogfest shows.
If you could give advice to somebody thinking about having a Westie, what would it be?
My advice for any potential new Westie owner is be prepared for your life to change for the better. You will make so many new friends – not just Westie owners, but with other dog owners too as you have something in common.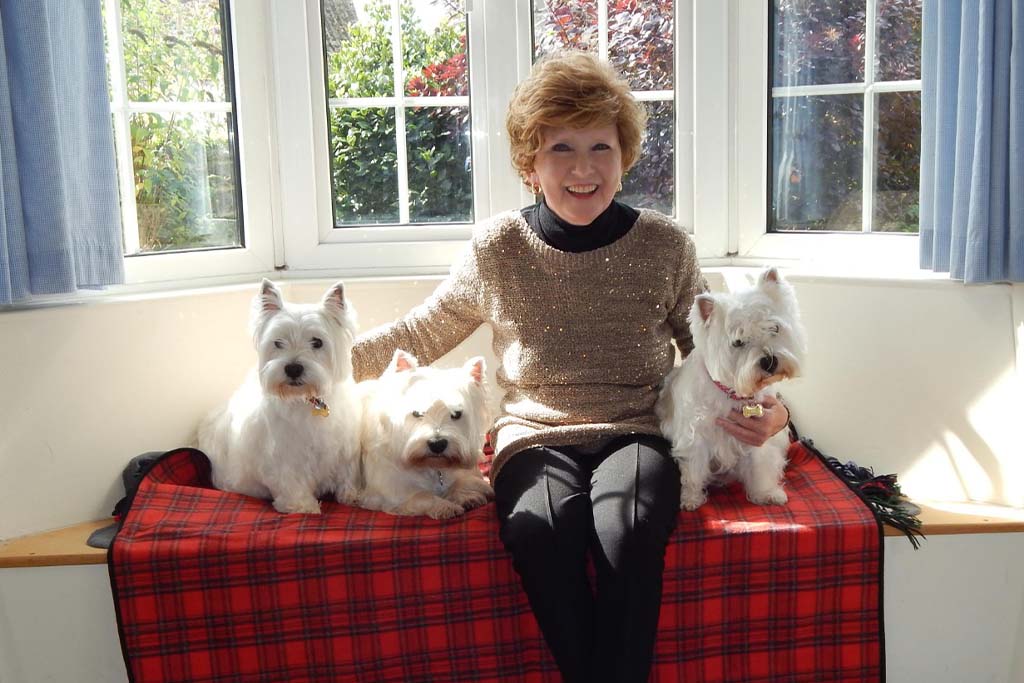 Finally, and on a sad note, Sue, my wife of 45 years passed away 18 months ago, and it was so shocking and sudden, and it was a sad loss to the world of Westies. It has been a difficult time for us all, but I decided to carry on with our lifetime work with Westies.