Health
Top 5 Tips for Keeping your Bestie Healthy
These top tips from our friends over at The Golden Paste Company will help you to keep your Westie healthy and happy!
1. Annual Checkups – Keep up to date with annual check-ups. These can provide the ideal opportunity to raise any concerns you may have about your westie.
2. Daily Exercise – Giving your Westie daily exercise is great for several reasons; it reduces the risk of health issues, improves their cardiovascular system, aids stronger muscles and bones, improves their socialising skills and many more.
3. Daily Grooming – this will ensure that your Westie stays clean and matt-free.
4. Obedience classes – Did you know that Westies have leadership traits? Taking them to frequent obedience classes can help with socialisation and keep behavioural problems minimised.
5. Provide a balanced diet and fresh water – for your Westie to look and feel healthy it is important to feed them a diet that consists of the needed daily calories and nutrients. You may want to consider adding a supplement such as turmeric which can give your Westie a long list of benefits including joint health, healthy coat and skin, supports digestion and much more!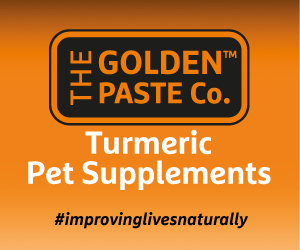 Try The Golden Paste Company's supplements today with a special £5 voucher! Simply enter code: WESTBEST5 at checkout: www.goldenpastecompany.co.uk/collections/for-dogs-cats
This article is sponsored by The Golden Paste Company