Behaviour
5 Things to Keep Away from your Westie at Christmas
If your Westie gets a hold of some human goodies this Christmas, your dog might land himself in big trouble.
Ah, Christmas. The house is stocked to the brim with all your favourite things. From fabulous foods and drink to plants and Christmas decorations but many items on our list of seasonal goodies are a serious danger to our Westies' health.
Artificial sweeteners are a danger at any time of year but during the holiday season xylitol may have a bigger presence in your home than usual as it can be found in many of the sweet treats we consume.
Chocolate – even in small quantities, chocolate can be a real danger to your canine pal and can result in an emergency visit to your vet if eaten.
Grapes, currants, sultanas, raisins – Christmas cake, Christmas pudding and mince pies need to be stored away from your dog.
Nuts can cause vomiting, pancreatitis, and diarrhoea.
Alcohol – you might be planning on getting tipsy on your favourite tipple but keep your glasses out of reach of your canine pal.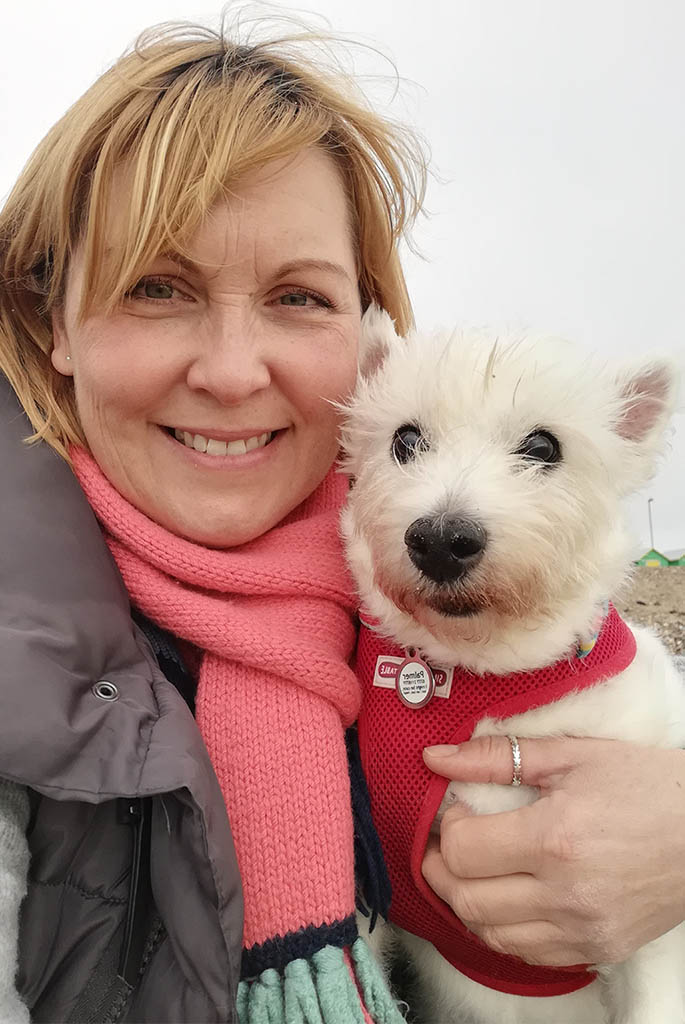 Clare Palmer is the Founder of 'Miss Pixies Pets' a dog walking and pet care business in West Sussex. Clare is also the owner of the late Pixie.