Claire Harris, founder of the UK's first pet taxi company, pets 2 places, talks furry friends, franchises, and five star service.
Tell us about the UK's first pet taxi franchise. You launched Pets 2 Places in 2014. How did Pets 2 Places come about?
Pets 2 Places came about after a chance conversation with someone I know who works in the vets as a receptionist. I was between roles at the time. They mentioned people were always calling them saying they needed to get their pet to the vet but had no way of getting there. Where I live there used to be an animal ambulance run as a voluntary service, sadly the person who run it died. So, there was a real gap in the market.
While we started just taking pets and owners to the vet, we soon branched out into groomers, kennels, social visits and anywhere the customer wanted to go. The most unusual service we offer is transport between divorced couples who want to share custody of the dog! There really is a solution for every problem!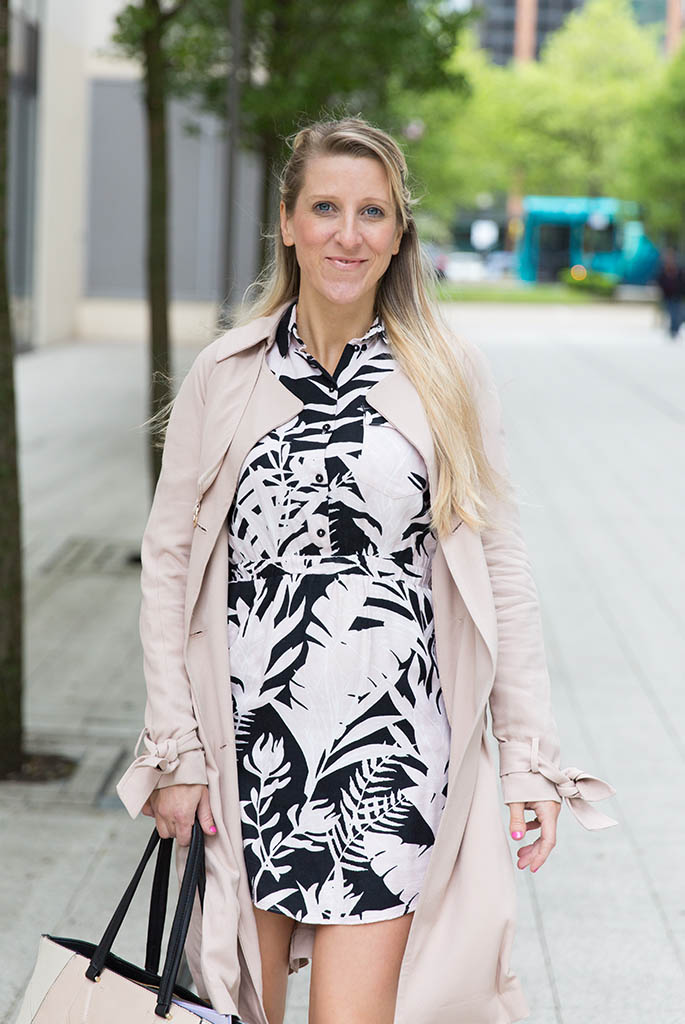 What have you achieved so far and what are your future goals?
In seven years; a lot. I can't believe how far I have come in a relatively short space of time. From winning both national and local awards. To being the country's leading expert on pet transport. I have to stop sometimes and acknowledge just how far I have come.
Not only do I run a pet taxi service, but also, I'm looking to make a change in how pets are transported, a change in the law and educating people on best practice. I created an awareness day this year called Pet Travel Safety Day, which was on 1st July, marking the 30-year anniversary it became law for people to wear seat belts in cars.
Not only this, but I'm looking for funding to do some serious research, which has never been done before on pets being transported. There are so many unanswered questions. I'm then looking to design and manufacture my own crash tested equipment using my expertise.
That's alongside growing the pet taxi service into a national franchise and then international.
I also offer a consultancy service if organisations want to offer more expert advise to their client base.
Where is your pet taxi service based?
Currently in Milton Keynes, although we are in desperate need of people in certain areas of the UK, this is due to the high demand and enquiries we get weekly from across the UK.
Your drivers are qualified animal handlers and your cars have been adapted so that animals can be next to their owners (as opposed to crated vans). Surely, you're a pet owner yourself?!
Of course, you must be an animal lover to do this job (as well as a people person.) I have five pets currently, three dogs, two Cavalier King Charles Spaniels and a Black Lab X Border Collie. Plus, two cats. We did have seven at one point! But our two old cats passed about four years ago now. So just the five animals.
How is the franchise side of the business? Do you have people who have bought a franchise in other parts of the UK?
We are in serious need of people, London, Manchester, Birmingham, Leeds, and a couple of areas local to us, as we have customers waiting for the service to start or we have already helped some customers and they want to come back.
We have only just launched our advertising looking for franchisees. This was due to go out in 2020 but of course lockdown happened so we put it on hold. We have over 300 opportunities in the UK for people to join us.
The only requirements are being an animal lover and a people person. Being the kind of person who genuinely wants to help people too. I really think this role is about who you are as a person and not about what business knowledge you have. You can teach business skills; you can teach customer service. You can't teach people how to be a good person in their core. Its like the X factor, that's what we are looking for.
It's important to us we find the right people, it isn't about selling franchises and making money. Its about providing the same quality service whether you're in Milton Keynes or Middlesbrough.
Pets 2 Places can also take dogs to the vet without their owners if they happen to be unwell or at work. How successful has this been?
This has been really successful; I'm always surprised how trusting people are with us. We have new customers join the service all the time, but then we get two thirds of our business through recommendations, so the trust is already there.
This is helpful for our elderly or less abled customers as they are not always able to get out of the house for essential vet appointments.
Its also good for our busy working professionals/busy people, like the groomers, this can be a solid half a day out of your time, but by using our service it saves time. We collect the dog take them to the groomer and bring them back when they are ready. It's a real time saver for a lot of our customers. Same goes with the kennels, if you're off on holiday and busy packing sometimes having to get the dog to the kennels can be just one more thing you need to tick off your list.
This is perfect for elderly pet owners who perhaps struggle to get their dogs to the vets themselves. Tell us the contact details and how someone can book an appointment.
It's easy for customers to book, our elderly customers prefer to call us on 07548 926 220. Whilst our younger customer prefer to text or WhatsApp on the same number or to email us at info@pets2places.co.uk
You and your business have won numerous awards for excellence and for entrepreneurship. Tell us what this means to you.
I honestly felt like I was at the Oscars when I won the Women Leaders Award. This one meant the most to me because I won the award for being me. The category I won was about inspiring others and determination. I've had a tough few years between being widowed, raising autistic children by myself, growing up in a working-class family, leaving school with no education and being a teen mum, meant I didn't really know who I was as a person. But over the years I've grown and developed into someone I am proud of. I've built a business that I not only love but helps people to make their lives easier. I've taken the core values my parents taught me and turned it into a successful business
So, whilst I'm proud of winning the customer service awards, I don't think my service is outstanding. This is what all customer service should be. Treating people how you would want to be treated yourself. Without customers you have no service. I think maybe some companies have forgotten this along the way. I don't because I value each one of my customers, they help me to live the life I love. And I can't wait to help others live the life they love; my franchisees will be a part of the Pets 2 Places family. I don't believe in hierarchy I believe in everyone has something special to bring to the table. I have another awards event in November and I'm up for both customer service and an Acing Aversity award. It means the world to me that people recognise the struggles I have been through and still succeeded and the customer service awards really mean a lot to Pets 2 Places as a business, it shows our customers we are getting it right. I hope I can inspire other women to go out there and live their dreams no matter what. It isn't easy, but it's so worth it.