Properly restraining your westie while driving is important to avoid causing an accident, a £2,500 fine and having your car insurance invalidated. Ronan McCaughey explains.
As summer beckons and lockdown restrictions ease, millions of people will opt for staycations this year with many planning to take their Westies with them.
But driving with your Westie brings many risks, so it is important to know how to restrain them and keep them safe.
First, pets pose a risk to themselves when they are not properly restrained.
Second, if your dog becomes agitated or restless while you are driving, this may distract the motorist and sadly cause a road accident.
Rule 57 of The Highway Code, for example, states: "When in a vehicle make sure dogs or other animals are suitably restrained so they cannot distract you while you are driving or injure you, or themselves, if you stop quickly."
Drivers will not receive a penalty just for violating that part of the Highway Code. However, you can be indirectly punished if you are found driving without due care and attention because you did not restrain your pet – especially if your dog causes an accident.
Alex Kindred, car insurance expert at Confused.com, explains why it is so important animals are properly restrained while travelling.
He says: "Motorists could face a £100 on-the-spot fine with three penalty points if they are caught driving without due care and attention. And in more serious cases they could be looking at a £2,500 fine, alongside a driving ban.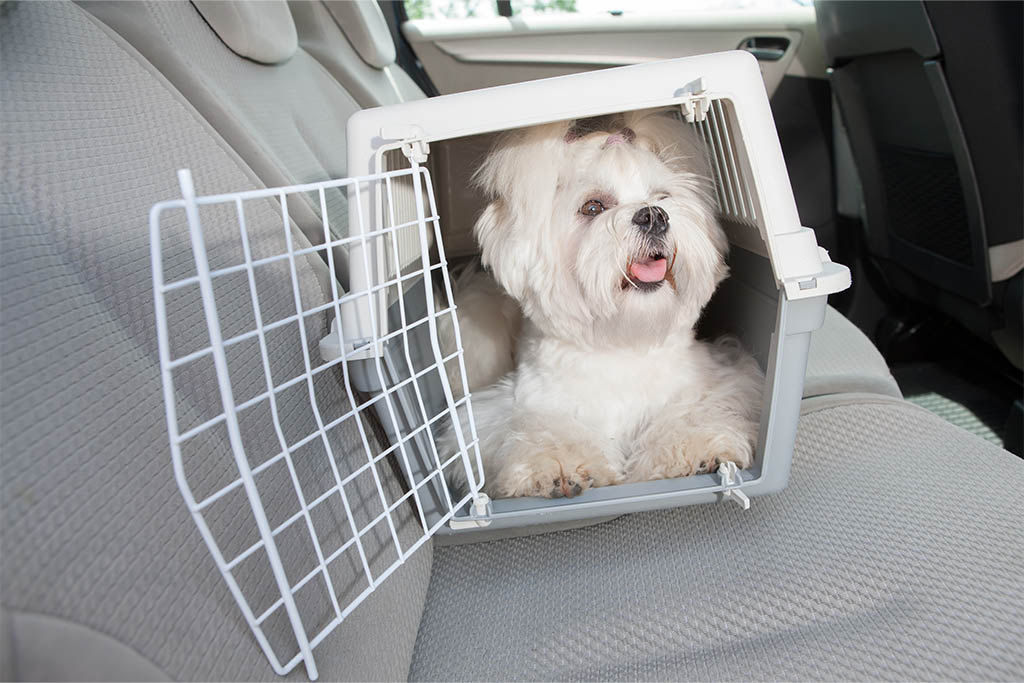 "The punishments can be even more severe if it puts other road users at risk, including an unlimited fine, a driving ban or prison sentence if deemed to be driving dangerously."
Recent research by Confused.com found significant confusion around what is required when travelling with pets.
Kindred says: "More than a third of drivers (35%) were not aware that leaving their pet loose could invalidate their car insurance if they are found to be the cause of the accident."
The financial services comparison website added its research and has found one in seven drivers (14%) said their pet caused an accident or near miss while in the car.
Justin Beddows from Admiral Group says: "We would consider a suitable restraint anything that properly secures your dog when driving, without causing any discomfort to them.
"Secure seatbelt harnesses, pet carriers and cages are all perfect examples of these – as long as your dog can sit, stand or lie down in comfort."
If you are unlucky enough to get into an accident and your dog was unrestrained, be honest with your insurer.
Aviva's pet technical claims manager Robert Sharp says: "Each case would be assessed on its own merits and the driver's thought process considered. For example, do they usually restrain the dog, but failed to do so on this occasion, or do they never restrain?"
Sarah Poulter, senior media relations manager at Aviva, adds: "Customers should check the terms of their motor insurance policy to see if there are any rules about travelling with pets.
"However, even if a policy does not specify that pets should be harnessed or restrained, we would encourage customers to take care when travelling with dogs and other animals. A policy may well include a general condition that the customer must take reasonable care to safeguard their vehicle to prevent accidents."
Finally, failing to properly restrain Westies while driving risks injuring them too, leading to a hefty vet's bill, and impacting an owner's pet insurance.
Aviva says a dog being injured in a crash more severely than it should have because it was not restrained, could lead to a declined pet insurance claim, depending on the specifics of the case.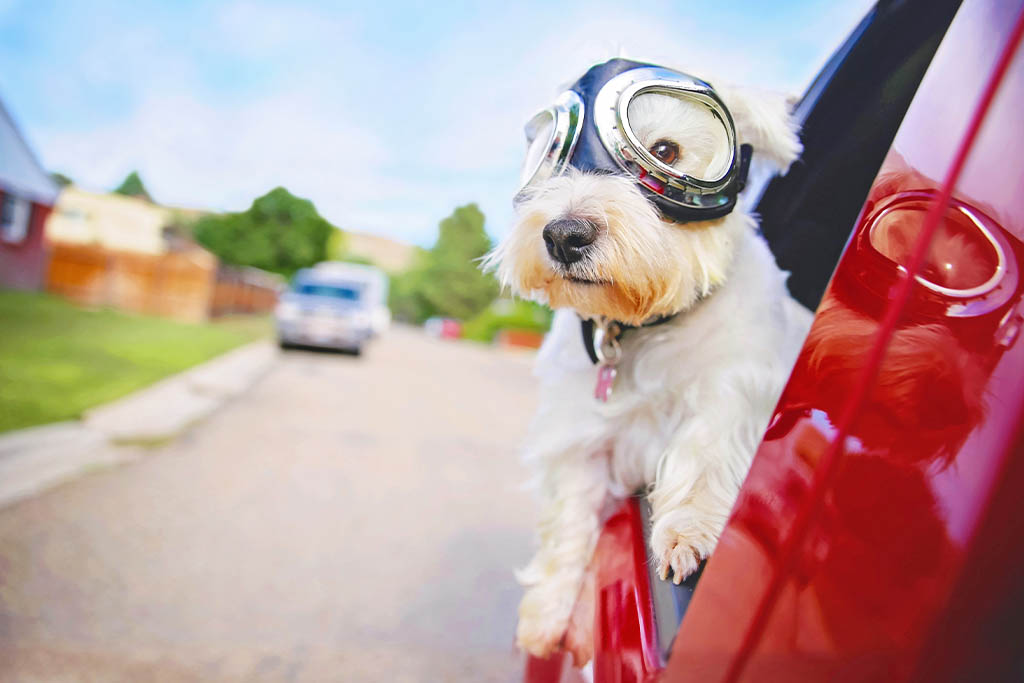 Box out: Keep your Westie and Yourself Safe while Driving
The Highway Code states a seat belt harness, pet carrier, dog cage or dog guard are "ways of restraining animals in cars"
If you opt for a crate, you need to bear in mind they are very large, and you will need a large car boot to accommodate one
Harnesses are generally considered the safer option. The harness goes around the pet's chest and neck, just make sure it is not too tight. You should be able to comfortably get two fingers between the harness and your pet.
If your dog is in a harness, keep checking them to ensure they do not choke. And keep an eye out for signs of travel sickness
Make sure any crate is big enough for your dog, well ventilated and in a part of the car with good airflow. Bedding inside will stop your Westie from slipping.
Try not to let your dog hang its head out of the window. This can cause dry eyes and your dog could hurt its head on a passing vehicle or debris