Keep your four-legged friends safe as the weather warms up.
With temperatures finally picking up and hotter weather on the way, dog food nutrition experts have revealed the best natural ways to keep dogs cool and avoid dehydration and heat stroke.
Dogs begin to feel uncomfortable once the thermometer reaches temperatures of just 20 degrees.
Although 20 degrees may not sound like a lot, it's more than enough for our Westies to start feeling hot and uncomfortable.
Dog owners should be mindful about how their pets feel during warm weather by cooling them down throughout the day by laying them down on cool towels and giving them cool treats to regulate their body temperatures.

Darren Beale, founder of Years.com said: "As soon as the temperature hits 20 degrees we need to be thinking about our dogs and how we can keep them cool.

"Many of us long for sunny days but we don't realise they can be really tough for our four-legged friends who can quickly become dehydrated and tired due to the warmer weather.

"It's important to do what you can to keep your dog cool throughout the day and doing things like wrapping them in a cool towel or giving them a frozen chew toy are great ways to help regulate their body temperature, something which an electric fan won't necessarily do.

"Whatever you do, just be careful not to put your dog in cold water as this can cause shock to their bodies. Giving them cool water will be more than enough."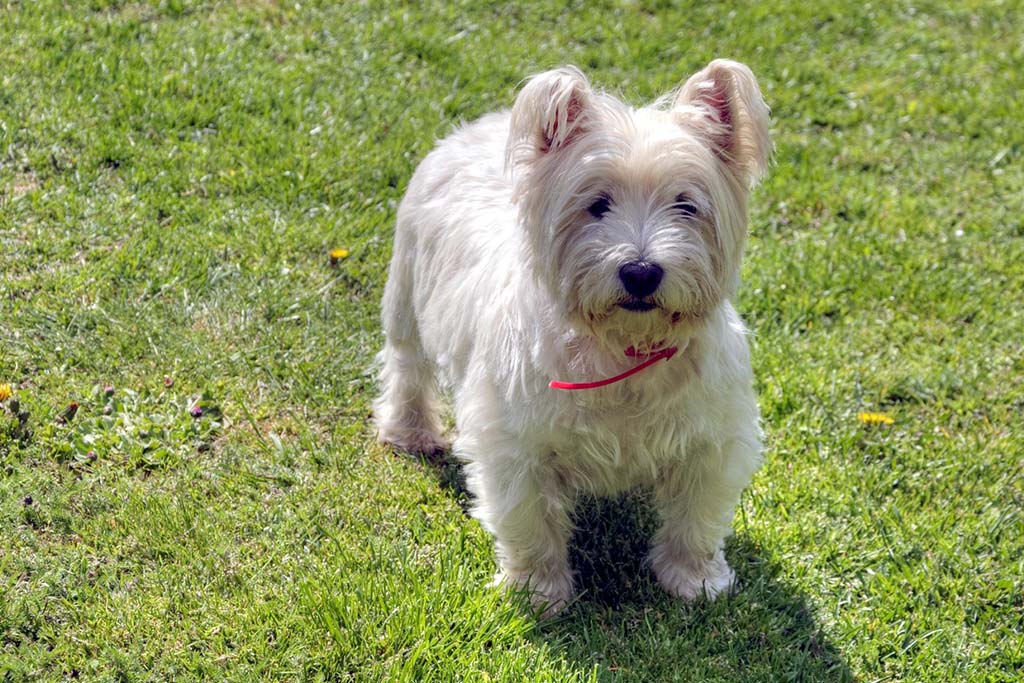 Here are our top tips on how to keep your Westie cool during the summer months.
Lay them on cool towels
Soak a towel in some cool water and ring out any excess before using it as a mat for your dog to lay on or wrap it around their body. Always avoid using freezing cold water as this can cause shock.
Set up a paddling pool
If it's not too hot outside, find a shady spot and set up a paddling pool for your dog to splash about in. Not only is this a great way for them to cool down but it's also a fun activity.
Avoid walks in the sun
Anything up to 19 degrees is suitable weather to walk your dog, any hotter than that and the pavement will be too hot for your dogs paws and they could also suffer from dehydration. Avoid taking walks when the sun is at its peak and opt for early morning or evening strolls when the weather is cooler.
Put their favourite chew toy in the freezer
Pop your dogs favourite chew toy into the freezer and in a few hours they'll be able to keep themselves occupied whilst regulating their body temperature.
Make them an ice cream
Like us, our dogs will enjoy a nice cold ice cream to help cool themselves down. There are plenty of dog friendly ice cream recipes that you can make which involve frozen fruits and peanut butter.
Give them cool water
Dogs can become dehydrated quickly so keep topping up their water bowl with cool water or pop some ice in there to keep it cold.
Open up the windows
If there's a bit of a breeze outside, open up all of your windows and circulate air through your home to keep it cool for your dog.