We catch up with Chris Daykin of UK charity, support dogs.
"As well as transforming human lives, Support Dogs maintains high welfare standards and prides itself on being the charity that gives unwanted pets or dogs from rescue centres a second chance"
Tell us about Support Dogs and the important work you do and how this is vital to people with various health issues.
Support Dogs is a small national charity based in South Yorkshire. It trains assistance dogs for children
with autism, adults with epilepsy, and adults with a range of disabilities, such as MS, cerebral palsy, and arthritis, enabling them to lead safer, more independent lives.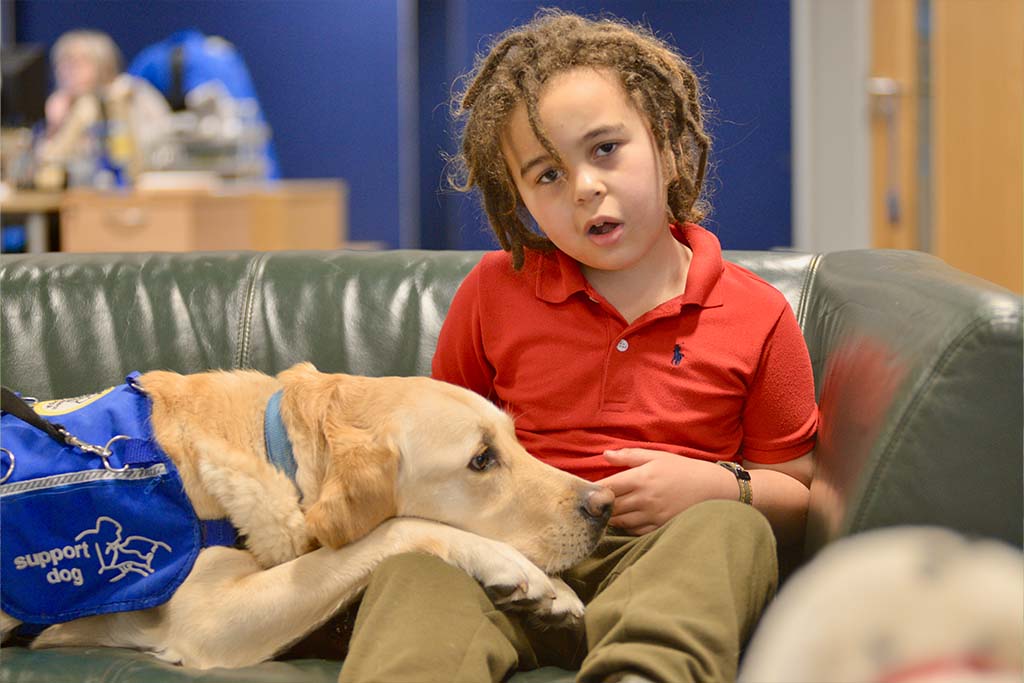 Support Dogs has three separate training programmes:
Autism assistance
Support Dogs provides autism assistance dogs for children with autism up to the age of ten. The dogs are trained to provide safety for the child and reduce stress in social environments Many children with autism have a very limited sense of danger or of the consequences of their actions. They often bolt and run off from their care givers, putting themselves in danger and often resulting in injury. Support Dogs trains its autism assistance dogs to keep a child safe using a wide range of methods, reducing the risk of injury or distress for the child, and reducing stress and anxiety for the child's family. They also enable the child to be more independent and provide invaluable companionship.
Epilepsy seizure alert
Support Dogs is the only charity in the UK to train seizure alert dogs for people with epilepsy. The dogs are trained to provide a lifesaving 100% reliable warning of up to 50 minutes before a seizure, enabling the individual to have the seizure safely and in private, and to take control of the situation. In some instances, it has been reported that having a seizure alert dog can reduce the frequency of seizures.
Disability assistance
For its disability assistance programme Support Dogs trains clients' own pet dogs to perform tasks that are tailored to meet their individual needs. For example, raise the alarm, open and close doors, and provide help with dressing and undressing.
When was Support Dogs set up and how many dogs do you currently have?
Support Dogs was founded in 1992 so this year it's celebrating 30 years of transforming lives, thanks to the very special partnerships created between canine and human. It currently has around 100 dogs, including puppies and dogs in training.
Tell us about the training the dog has and how long it takes.
Training is intensive and takes up to two years. Puppies live with their volunteer puppy socialisers for just over a year where they learn basic training and obedience, then come into 'big school' ie the training centre where they undergo general training while living with local foster carers. Once they are matched to a client, they then undertake more tailored, specific training at the training centre, and later in the client's home.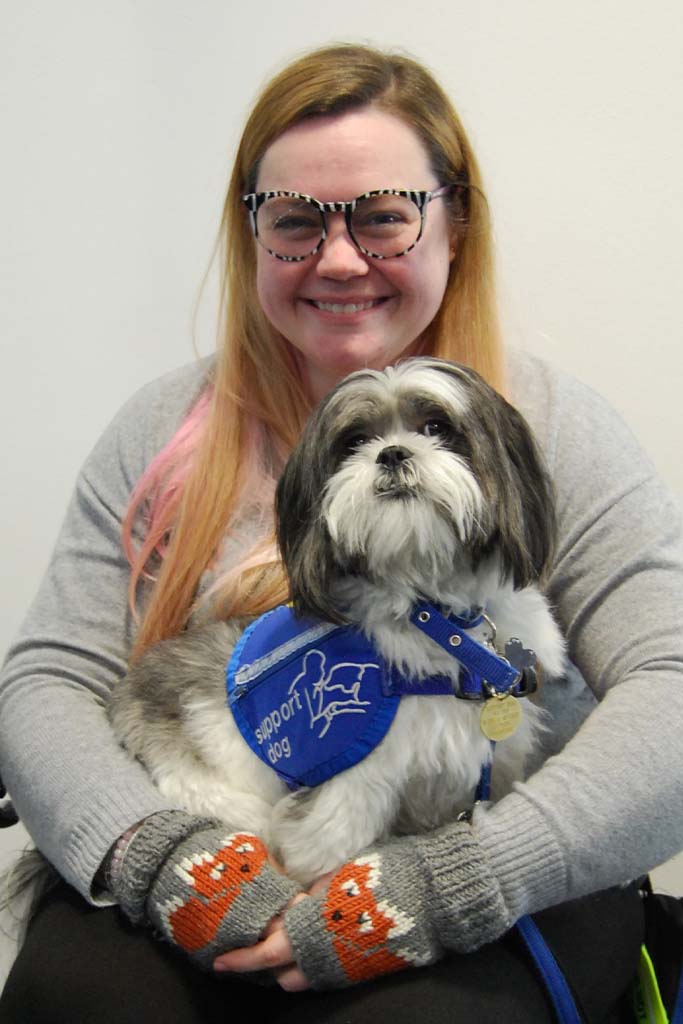 One in four of your dogs are rescue dogs or unwanted pets. How proud are you that you help a dog, and the dog goes on to help numerous people in the community?
As well as transforming human lives, Support Dogs maintains high welfare standards and prides itself on being the charity that gives unwanted pets or dogs from rescue centres a second chance. It also recently set up its own puppy programme, sourcing puppies from reputable private breeders. None of its dogs-in-training ever spend a night in kennels but are cared for at weekends and in the evening by a small army of 200-plusvolunteer puppy socialisers and foster carers.
Tell us about some of your ambassadors and how they help Support Dogs.
For Support Dogs as a relatively small charity, with limited resources to promote our work, but one whose work has the capacity to save and improve the lives of a vast number of people across the UK, the role of its patrons is vital in bring greater awareness and understanding of its cause. Honorary president Angela Rippon, CBE, and patrons, Elaine Paige, OBE, broadcaster Luzcrezia Millarini, theEarl and Countess of Scarbrough and Roger Jefcote, CBE DL, help to increase the understanding of its work to a range of audiences.
Support Dogs has a network of over 200 volunteer foster carer and puppy socialisers who, by simple fact of homing and caring for a support dog in training, also act as vital ambassadors, creating great understanding of the life-changing impact that a support dog can have.
Tell us about what people can do to help your charity.
Support Dogs relies entirely on donations to fund its vital work and receives no government support. It receives funding from charitable trusts and legacies, corporate sponsorship, gifts left in wills and from individual fundraising events from coffee mornings to challenges and sponsorship.
Have you ever had a Westie at Support Dogs?
Not yet! Many support dogs are Labradors, Golden Retrievers or Lab/Retriever crosses as they respond well to reward-based training. For its disability programme it has trained terriers, Labradoodles, other mixed breeds, a Dalmatian, and even a Lhasa Apso! Each programme requires a certain temperament, so autism assistance dogs tend to be laid back, while seizure alert dogs have to be switched on and alert at all times.
To find out more about Support Dogs and how you can help their work go to www.supportdogs.org.uk