This westie, owner of Lisa Ford, recently enjoyed a birthday weekend at a doggy soft play centre in Manchester.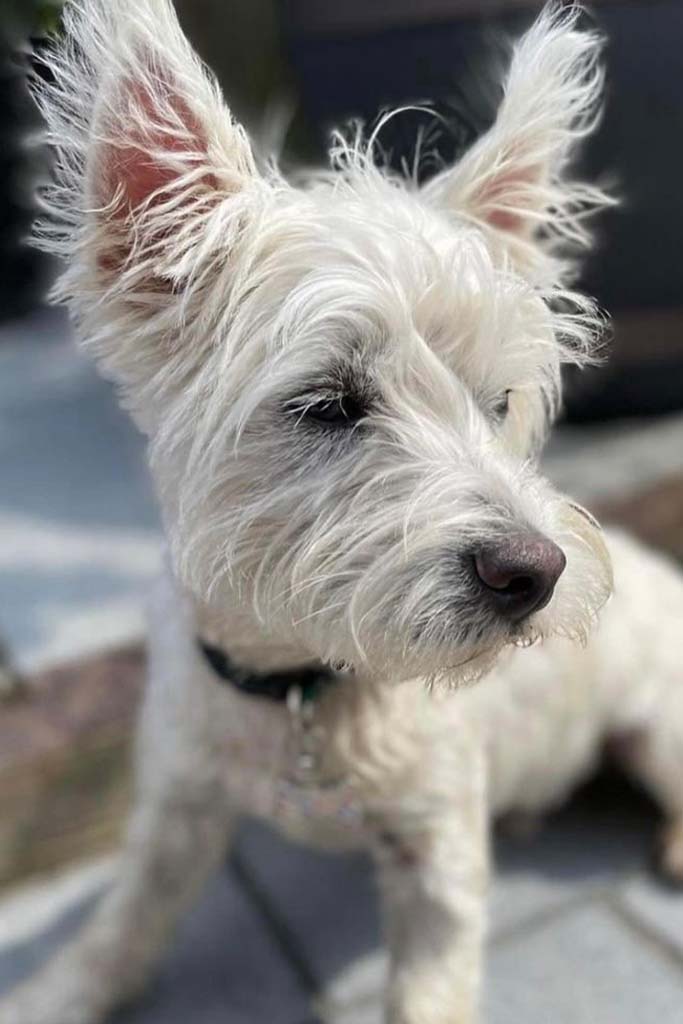 Cookie has just turned one and to celebrate this he had celebrations spread over a very long weekend. On the Thursday, he went to Doggy Soft Play in Manchester (Bark & Bounce) with his friend Rory, the yellow lab, they played in the ball pits, bounced on the bouncy castle (this was Cookie's favourite part of soft play – he kept going back to play on the bouncy castle, there were also slides and soft play climbing frames, they had lots of fun chasing each other around all the obstacles. They both had the time of their lives and once settled in the car for the journey home, they were both flat out fast asleep, you wouldn't have even known they were there, not a sound all the way home.
On the Friday, Cookie visited his favourite doggy café in Nantwich 'Charlies & Co'. He had his usual cuddles and attention from the staff, and he had his puppachino which he absolutely loves, it's gone in seconds. We then went to the chippy down the road to get Cookie a sausage, he loves his chip shop sausage, but it must be cut up into small chunks otherwise he won't touch it.
On Saturday, he visited his Nana's house (my Mum), she lives near a huge field which Cookie absolutely loves as he can just run around with all his doggy friends. As Cookie arrives onto the field, he will just stop stationary and have a look around to see where his friends are. When he sees his friends, he will then make a bee line over to them, we have no chance of getting him back once he spots his friends, he runs like a Whippet. He runs and runs and runs till he can't run any more, to the point he must be carried back home. Once back, he goes straight to his water bowl then back on the sofa for a sleep. Even though he is asleep, he still manages to know if a dog is walking past the window as he jumps up quickly and stands on the edge of the sofa like a meerkat watching what is going on outside.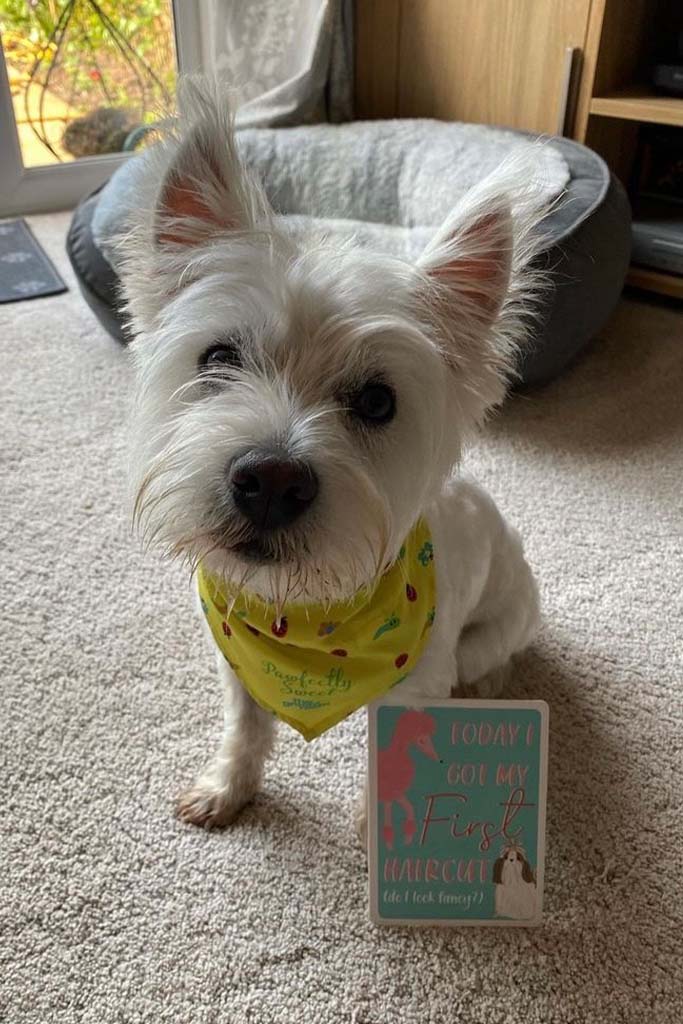 Cookie's birthday celebrations ended on the Sunday when he had his birthday party, this was his actual birthday. The house was decorated in doggy birthday bunting, balloons, lots of presents, doggy birthday cake, doggy pawsecco, treats, puppachinos and doggy party bags for all his doggy friends who came to his party. In the garden, he had his doggy agility set out as well as his paddling pool, balls, and lots of toys, he had the time of his life. Come Sunday night, Cookie was absolutely exhausted, but he needed to get a good night's sleep as the following morning he was due at doggy day care which means more running and playing with all of his friends.
You can find out more about Cookie the Westie on Instagram: @cookie_the_westie_of_insta
All images supplied by Lisa Ford.